Did you know that the Wyoming Alliance for Environmental Education is a partner with the Outdoor Learning Store? The Outdoor Learning Store is a charitable social enterprise offering excellent outdoor learning equipment & resources with 100% of proceeds going back to supporting outdoor learning non-profit initiatives. That means a portion of your purchases support WyAEE!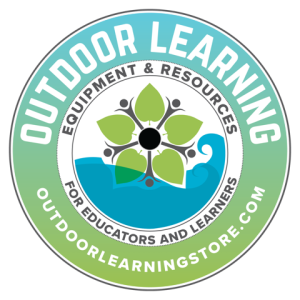 More about the Outdoor Learning Store
The purpose of The Outdoor Learning Store is to provide easy access to excellent outdoor learning equipment and resources to schools and organizations. This initiative is run as a social enterprise which allows us to provide a return for outdoor learning non-profit organizations from across the country, and beyond. We welcome your feedback and ideas for potential products, and we thank you for your support of this growing social enterprise.
Outdoor learning is being increasingly adopted to enhance student learning, and to support the physical, emotional and mental health of teachers and students. We're pleased to provide a variety of tools that can support educators & learners in this way, while also helping to address other key social and environmental issues such as the climate crisis, the rapid loss of biodiversity, nature-deficit disorder, and the obesity epidemic.