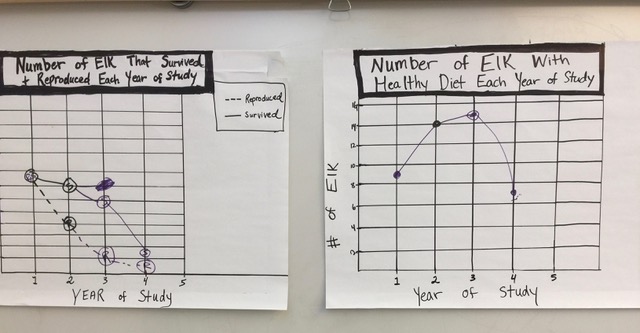 Teton County Weed & Pest (TCWP) partnered with WyAEE to develop outreach programs to deliver in schools. These programs serve three grades:
Second grade with lessons on plants, their lifecycles, seed dispersal, and how invasive weeds spread into our ecosystems.
Third grade with lessons on insects and other arthropods, insect lifecycles, and how we manage insects that become pests.
Fifth grade with lessons on ecosystems and how invasive species disrupt ecosystems and impact native species.
At each grade, the weed & pest educator makes three visits to the classroom. Each visit lasts about 45 minutes for second grade, 80 minutes for third grade, and 90 minutes for fifth grade. The first visit provides basic biological information through fun, interactive activities. The second visit engages students in a research project. The third visit allows students to consolidate what they have learned and apply it to their own lives and their communities.

The lessons are aligned with Next Generation Science standards and follow best practices in environmental education as outlined by the North American Association for Environmental Education.

TCWP and WyAEE have begun training staff in other county weed & pest offices so they can offer the programs in their local school districts. If you are interested in scheduling a program for your classroom, and you are in Teton County, contact Meta Dittmer at Teton County Weed & Pest. If you are outside Teton County, contact your local county weed & pest office to see if they offer the programs.