Student Conservation Corps & Congress (Sc3) empowers outstanding student environmental leaders with the skills, knowledge, and tools to address conservation challenges in their schools and communities.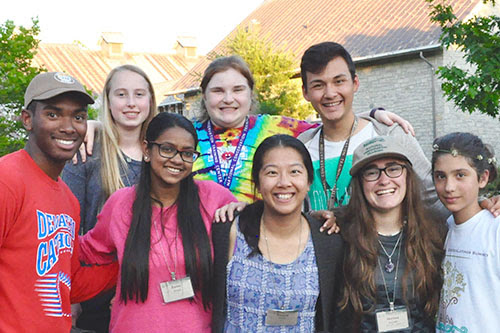 "Sc3 was an absolutely amazing and eye-opening experience. I felt like I was capable of making a change, and Sc3 not only instilled in me the motivation and the skills I needed to do so, but also reminded me of the importance of collaboration." – Jessie (Sc3 attendee)
—————————————————
June 25 – July 1, 2017
Sc3 is a week-long leadership training program held annually at the U.S. Fish and Wildlife's National Conservation Training Center (NCTC) — the nation's top environmental training facility. Participants spend a week studying and discussing environmental, social, and economic interconnections to address climate change and conservation challenges affecting their generation in an ever changing world.
U.S. Fish & Wildlife's NCTC in Shepherdstown, WV
For students currently in grades 8-11
Early bird discount if you apply before March 15!
(all room and board is included)
Financial aid/scholarships are available
STUDENTS — Apply today! Space is limited.
TEACHERS — Nominate students to represent your school at Sc3!
Green Schools Alliance is an international organization that advances student success and saves schools resources by fostering whole school sustainability. Our goal is to redefine how schools approach sustainability, environmental action and conservation, focusing on building tools and programs to make it easier for schools to do more.
www.greenschoolsalliance.org
Click here for web version of the email